Welcome to the Music Studios @ CalArts website. The music studios on campus will remain closed for the Fall 2020 semester but the studio TAs and faculty are here to help with technical questions you may have. Topics can include: basic audio production, setting up your home studio, Zoom audio, DAWs, microphone selection and placement, mixing, event streaming, code, etc . . Join a weekly zoom meeting listed below to meet with a studio TA. If a time listed does not fit your schedule send an email to request an alternate meeting time.
Covid sucks but we'll get through this! I'm looking forward to seeing everyone soon in the music studios on campus where we can focus again on experimental audio techniques and make weird sounds together. For now, check in with us virtually and don't hesitate to ask questions. We are here to help.
Clay Chaplin           Director of the Computer Music and Experimental Media Studios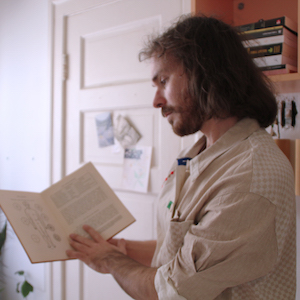 Monday - 1pm to 3pm
briangriffith@alum.calarts.edu
Audio production, ProTools, Ableton Live, Logic, Max/MSP, Field Recording, Mixing, Bass Guitar, Ambient Music, Video Processing, OBS, Twitch, Streaming, Adobe Creative Suite, and Sample Manipulation Techniques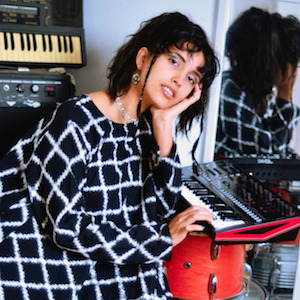 Tuesday - 2:30pm to 4pm
josephineshetty@alum.calarts.edu
Audio production, ProTools, Logic, Garage Band,  Mixing, Vocals, OBS, Streaming,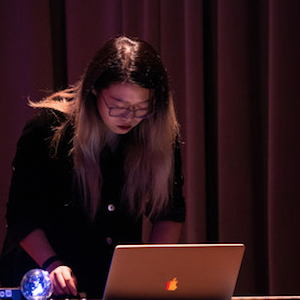 Wednesday - 1pm to 3pm
shanni@alum.calarts.edu
Audio Production, Logic, Max/MSP, Processing, Graphic Scores, Field Recording, Programming, Arduinos, Sensors, OBS, P5.js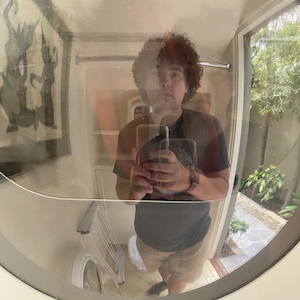 Thursday - 1pm to 3pm
jeremyrosenstock@alum.calarts.edu
Audio production, Max/MSP/Jitter, ChucK, HTML/CSS, Javascript, RX8, Garageband, iMovie, Processing, Sibelius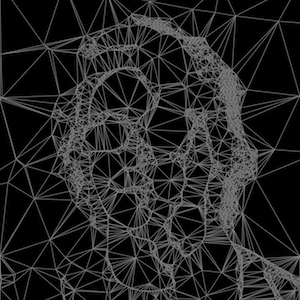 Friday - Noon to 2pm
brianmorones@alum.calarts.edu
Audio Production, Orchestration, Mixing, Film Sound, OBS, Ableton Live, ProTools, Sibelius, Twitch, Max/MSP, iZotope RX, Processing, Touch Designer, Concert Percussionist, Modular Synths, Field Recording, Windows PCs
Technical information about producing virtual music events will be included here shortly. If you would like to schedule your own CalArts supported concert during the Fall 2020 semester, please contact the music school's Production Manager, Bob Clendenen to get started.
Remote Recording Collaboration Initiative
Alex Hawthorn, MFA 1 Composition-ESP student, has created a contact sheet for instrumentalists who are willing to be contacted by other CalArts musicians to provide remote recordings of parts and scores. The idea is to have a contact sheet of instrumentalists who are setup for remote recording and are interested in collaborating with their peers. Alex will be the point person for the project. Contact Alex for more details. If you are interested, fill out the form below.
Peer to Peer Streaming Options
There are a number of free software options that allow musicians to perform together remotely. The CalArts School of Music has been on the frontier of remote streaming technology for concerts and events since the early 1990's. In the last couple of months with that spirit in mind, a group of HASOM faculty researched and tested numerous platforms for remote performance possibilities. We highly recommend that you connect to your home router via ethernet cable and not use WIFI when streaming. Upgrading your modem, router, and internet plan may also be considered for best results. Keep in mind that most of these software options will be latent and musical precision in terms of tempo and timing will be sketchy and your results will vary. They are ideally suited for open scores, improvisation, and individual lessons. Below are some of the faculty group's recommendations.
Sonobus is the newest software option for remote music performance. It was released in late October of 2020. It checks many of the boxes for remote group performance including ease of configuration, latency, and sound quality. The only con is a lack of individual outputs for recording each player in a DAW. However, a simple 2-channel recording option is available. ** This is the HASOM approved option for students and faculty to try first. **
NettyMcNetface is the creation of Miller Puckette at UCSD and is based on Jacktrip and Pure Data. It was released at the beginning of September. It works quite well and was the HASOM go to before Sonobus came along. The cool thing about Netty is if you know Pd you can hack it for your own needs. For example, it is easy to hack the Pd patch and include individual stereo outputs from each player for recording in a DAW. The drawback to Netty is the clunky GUI and the need for a centralized server for players to connect. Someone in the group needs to setup port forwarding on their home network. Even with a home server, the maximum number of players you can successfully connect without dropouts is around four to five depending on bandwidth. If you want to record duos, trios, and quartets at high quality without dropouts, Netty might work for you.
QuackTrip is also the creation of Miller Puckette at UCSD and is based on Jacktrip and Pure Data. It was released at the beginning of September 2020. It is a streamlined version of NettyMcNetface for just two performers at a time. It works quite well and is pretty easy to configure since it does not require a home server to connect two remote performers.
Jamulus is another option for duos and groups to connect online. It works quite well and is pretty simple to get going. The GUI is not as clunky as NettyMcNetface but is not as streamlined as Sonobus. The most simple connections use open-source public servers to connect which work but sometimes you wonder who might be listening. You can setup your own home server for hosting Jamulus connections but you will need to setup port fowarding on your home router. The sound quality is not as clean as other options but the latency is reduced.
Home Studio & Audio Production Videos
Linked below are videos by Emily Evans and Amy Knoles to help you get started setting up a home studio and learning basic audio production techniques.
Request a Student Audio Production Kit
On a case to case basis, the CalArts music school can loan music students basic audio production equipment. If you are a music student and do not have a microphone, audio interface, microphone cable, or microphone stand you can request a complete or partial student audio kit. The CalArts audio kits consist of a Shure Beta-57 dynamic microphone, a 15' microphone cable, a microphone boom stand, and a Focusrite Scarlett USB audio interface. Audio kits are only for loan and must be returned at a point in the future. To request a kit, fill out the form below to get started.
Adobe Creative Suite Licenses for Students
CalArts provides Adobe Creative Suite Licenses to all students. Adobe Creative Suite includes many popular programs for media production, web development, and score making including:  Photoshop, Premiere, Illustrator, After Effects, and others. Licenses are managed by the CalArts IT Department (CAIT). To request a license, fill out the form below. Please allow a week or so for processing.